Bio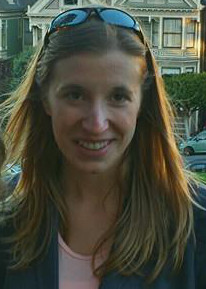 Lindsay E. Klee, Founder, Intent Venture Management LLC, advises life science, healthcare & investor clients nationally. Lindsay has consulted for VC investors and numerous start-ups, has worked as part of the Belle Michigan LP General Partnership, consulted with numerous hospitals and has served as Commercialization Director for the University of Michigan Medical Innovation Center where she was directly responsible for pioneering and managing a Concept to Commercialization product development gap fund for healthcare, medical device, therapeutic, IT, and diagnostic technologies. She secured competitive capital for and managed an FDA-sponsored device consortium and has assisted teams and companies working toward product milestones, funding and FDA submissions/compliance. Lindsay's previous work experience also includes consulting for small, medium, and large enterprises (both independently and within the Healthcare and Life Science Divisions of PricewaterhouseCoopers, LLC). Her consulting efforts have focused on M&A/expansion decisions, deal structuring, feasibility studies, financial and business/commercial planning, and regulatory compliance. She also has worked in technology transfer and in drug discovery with Pfizer Global Research and Development.
Lindsay's skill set is associated with multi-functional team leadership, FDA compliance, deal strategy, financial management, portfolio management, early-stage product development, & inter-disciplinary communications involving investors, C-suite/fiscal executives, entrepreneurs, scientists, academic administrators, payors, and physicians.
She has strong interests in fundraising/fund strategy, strategy/business planning, portfolio management, philanthropic giving, venture philanthropy, biomedical & healthcare technology development.